Hair fall is a common problem, we lose hair every day. It is the hair growth cycle. We lose hair and then new hair grows on our scalp. But, do you think your losing a bit too much hair? A few strands a day is completely normal. Is your hair falling each time you touch it? Is your comb filled with hair? It is a serious concern you need to look into.
Hair loss can have many different reasons. Poor diet, hereditary, blood circulation problem, prescribed medications, dandruff, hormonal changes and ill health are only some of the reasons. Getting a proper treatment and taking this condition seriously is essential. Reflexology for hair growth is something that would help. By accessing a few pressure points in our own body you can stimulate and energize the nerves that are causing this problem.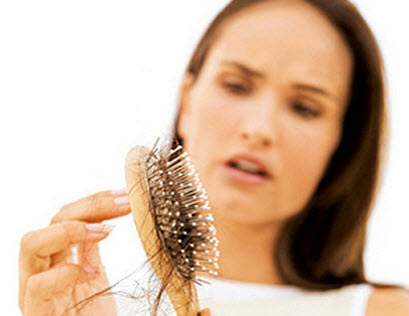 Better than modern technology and treatments, a natural procedure of pressure points will give you great results. Reflexology for hair loss helps in relieving pain and provides a better blood circulation along with growth stimulation. By increasing the blood circulation in the scalp the hair growth is also triggered. Try to reduce hair fall with these simple reflexology hair growth techniques:
Reflexology Treatment for Reducing Hair Fall:

Stimulating the Paihui:
The Paihui is located right in the middle of your scalp. Most of the pressure points related to the hair re-growth are present near this area. Take ten toothpicks and wrap them in a rubber band. Use them to gently poke the paihui, be very careful not to hurt yourself. This action improves the blood circulation in the scalp, which reduces hair fall.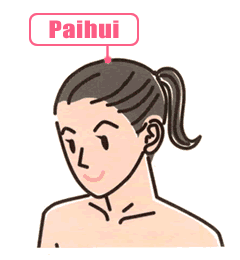 Massaging the Paihui:
The Paihui is the most sensitive and essential area in your scalp. A short 5 minute massage of this area everyday will help in the growth of hair. Place all your fingers of the right hand on the Paihui. Gently push your fingers in the vertical direction (from your forehead to the back of your scalp) massage should be soft and soothing. You will see results in a short time.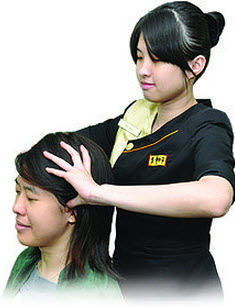 Don't Miss: Curing Nasal Congestion with Acupressure Points
Massaging the Head:
With your fingers, make circular movements on the Paihui. Work through the head, the circular movements should become firmer as you move away from the Paihui. This relaxes your muscles and helps in reducing stress. Any massage around this area will prove to be fruitful as most of the pressure points for the hair are located near the Paihui.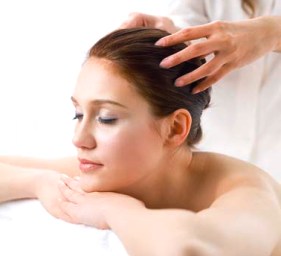 Hair Massage:
A massage on the head doesn't just relax your muscles and relieve you from stress, it also increases concentration. By trying to regain your hair, you will also have the benefit of a stress free life. This hair massage needs to be done a little consciously. So, if you have a friend who is tough, don't let them try this massage on you. You need to twirl a few strands of hair around your finger. Then give a gentle pull to it (you just need to feel a slight tug in your hair). Do this to all the hair in your scalp, bit by bit.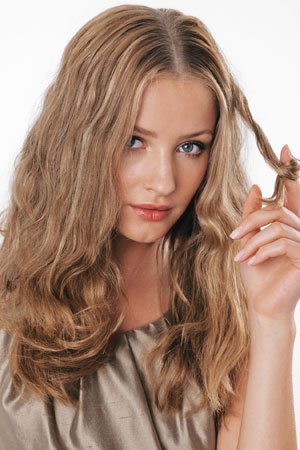 Head and neck joint:
This is a very important acupressure point in your body. Also known as the hollow point, it is found just above the hairline near the neck. Feel your head a little and you will notice a small hollow area. Place your finger or thumb and put a little pressure in this area. Press this area for at least 5 minutes. Then slowly release it, you will immediately notice change in your mind and body. It is a very effective point for growth stimulation.
Don't Miss: Best Reflexology Acupressure Mats for Back Pain Relief
Middle of Scalp:
From the hollow point mentioned above, you need to draw an imaginary line to the middle of your scalp. This line from the middle of the scalp to the end of your hairline, like the Paihui, is home for many pressure points that stimulate growth. Place your finger on this area and rub it gently. Do this for 3 minutes and you will experience the change if you practice this regularly.
Hairline Massage:
The hairline on the forehead also has many pressure points that stimulate growth. Place your fingers on this line and gently massage this area. This will relieve you from stress and in a month's time you will notice new hair sprouting up.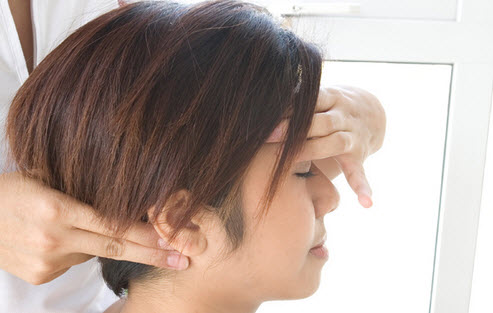 The whole scalp holds many pressure points that stimulate growth and improve blood pressure. You don't have to try all of the above techniques, choose the ones that you are more comfortable with. The natural ways of regaining hair will also benefit you in many other ways. Massaging your scalp everyday is a good practice.
Along with following these techniques try to concentrate on your hair. Regular oiling of hair and avoiding sun and pollution will work for your benefit. Applying a mixture of almond oil, olive oil and coconut oil will nourish the scalp and give you silky smooth hair. Eat well and avoid stress. Hope that reflexology for hair growth help you from hair fall.